Top 6 Email Spam Blocker Tips | How to Avoid Email Spam Filters?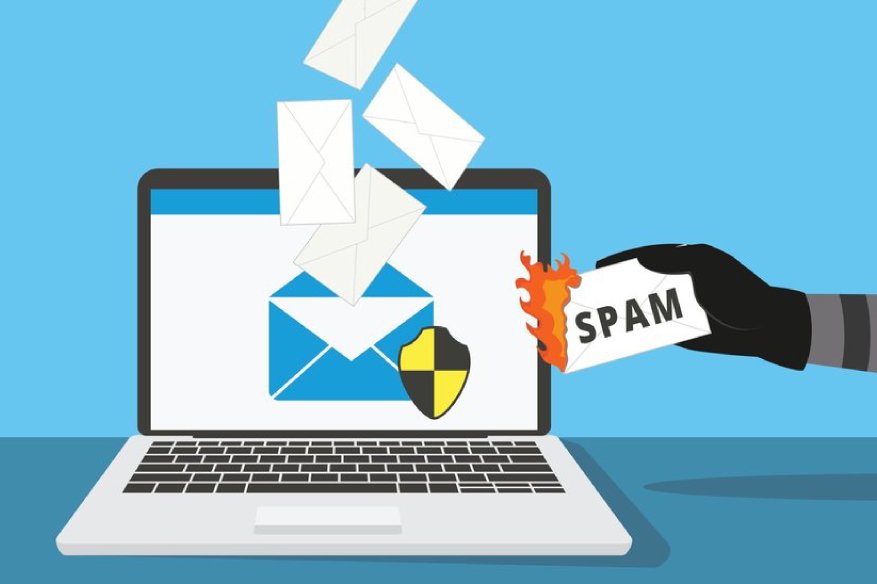 Email, as we know, is always susceptible to spam. Anyone using email would have to face spam almost on a regular basis. Email clients today are equipped with anti-spam filters that filter and move spam to separate folders. But since such filters are not 100 percent effective, it's always best for email users to know how to deal with spam in an effective manner. Here's a look at some of the most effective of email spam blocker tips that could help combat spam in the best of manners
Begin by training your spam filter
As we've already stated, the email spam filter that your email client is equipped with by default is not 100 percent perfect in filtering emails and detecting spam. Thus, it becomes important for you to keep training your spam filter to be more perfect. This can be done in two ways. Firstly, whenever you come across spam that has sneaked past the spam filter and landed up in your inbox, you shouldn't limit yourself to just deleting it. You should select it and tell your email client that it is spam by clicking on the button that's given to report spam. Secondly, when mail that is not spam lands up in your spam folder, you should select it and tell the client that it made a mistake. You should click on the 'Not Spam' (or similar) button. This way, you can train your spam filter to perform better.
Secondly, train yourself not to respond to spam
Well, we'd say this is of utmost importance among all email spam blocker tips. Security always starts from the individual users. You must train yourself, in the very first place, to refrain from responding to spam. You'll be coming across, almost on a daily basis, spam emails landing up in your inbox. Many of these might even look genuine. You need to train yourself to identify spam and also to refrain from responding to them. Even if an email seems a bit suspicious don't click on the accompanying link or open the accompanying attachment. Confirm the genuineness of the email and then only open the link or the attachment. Similarly, whenever you realize that you've got spam that has been sent from a known email address, contact that person and pass on information regarding the same. That person might not be aware of this. This helps in effective prevention of the spreading of spam emails.
Learn to protect and, if needed, hide your email address
You must learn to protect your email address from spam. There are some very important things that you need to do for this. It's best to have one or more alternative email addresses, which you could use for things like hotel booking, online shopping etc. This way, your primary email address would be saved from those unwanted spam emails that come following your online purchases or reservations or any such web activities that might enlist you to a spam despatch list.
Another thing that you could do to protect your email address is to hide it as much as possible. Never publish your primary email address on the web unless you absolutely have to do it. At places where you have to publish your email address, publish a secondary one if that's OK. Publish your primary email address only when you have to do it.
Use third-party antispam filters
It's always best to use third-party antispam filters or extensions that could help nab those spam emails that sneak past your default email spam filter. Such third-party filters work by identifying spam as messages travel between an email server and an email client. There are different options- free as well as paid- depending on the kind of device you are using and also depending on the extent of your filtering requirements.
Learn to unsubscribe things that you don't need
There are certain things that come seeking you on a periodic level, like newsletters, which you might not actually need. It would be advisable if you can unsubscribe to such services if you don't need them at all. Yes, make it a point to unsubscribe things that you don't need in your inbox. There would be links that would allow you to unsubscribe to such services or to stop receiving emails from that source. This step could help curb spam emails, which might accompany such emails and newsletters, to a great extent.
Change email address, if needed
You must be ready to change your primary email address if needed. When you have accidentally responded to spam and your email address is infected beyond repair, when your email address has been revealed at too many places and stand chances of being suspected to spam attacks, and when your email address has loads of spam in it despite existing security measures being taken (because of security flaws or other such issues) it's best to change your primary email address, at the earliest. This, we agree, is a drastic step, but if such a drastic step has to be taken, just go for it. Security, after all, is of utmost importance.
Related Resources: 
Best Anti-Spam Email Filters for Thunderbird
How To Avoid Being A Phishing Scams Victim
Is It Possible To Have Email Security Without OpenPGP/S-MIME?